---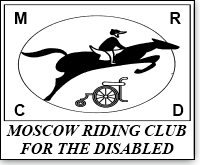 Regional Charitable Social Organization
"Moscow Riding Club for the Disabled"

Letter from the National Federation of Therapeutic Riding (Russia)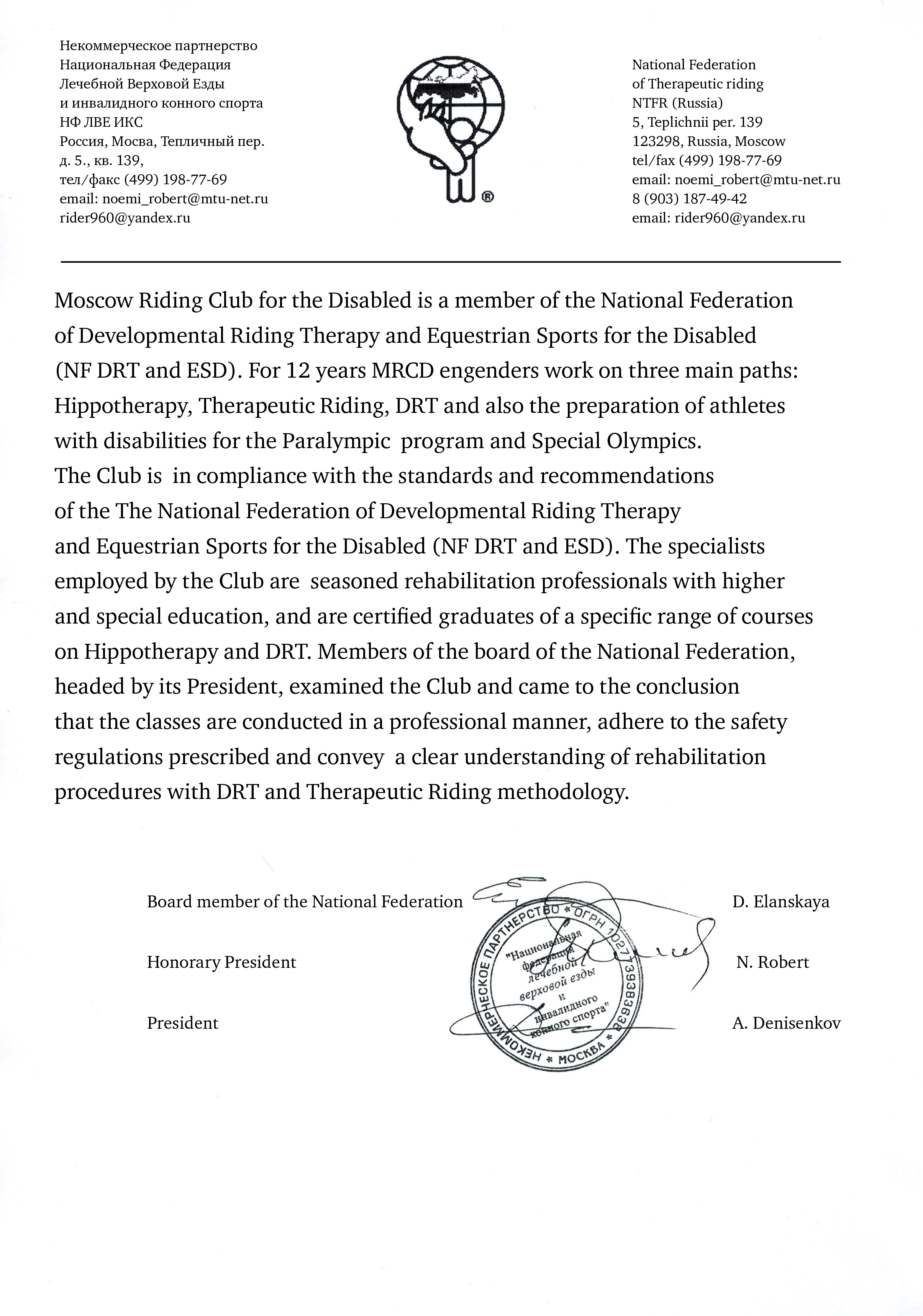 HOME PAGE | HIPPOTHERAPY, THERAPEUTIC HORSEBACK RIDING AND EQUESTRIAN SPORT FOR PERSONS WITH DISABILITIES | GENERAL INFORMATION AND ORGANIZATION | EDUCATION | SPECIAL OLYMPICS | PARA-EQUESTRIAN DRESSAGE | REGISTRATION FOR CLASSES
E-mail: rboomkki@mail.ru
The site's host-supported by the Hi-Fi.Ru Company
© Moscow Riding Club for the Disabled 2008-2014.
Translation into English (US): Vladimir Yakovlev.
Web-design: Ilya Shulga.